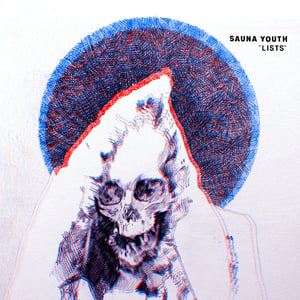 £

4.00
ARTIST EDITIONS
SAUNA YOUTH. "LISTS"
A
1. BONE LAWN
B
2. DELTA CAPS
3. DEAL CASTLE
This record concerns itself with sex, death and the frustrations created by the practical necessities of banal life.
SAUNA YOUTH's second 7"... claustrophobic and catchy punk played on guitars, bass, drums and samplers. 300 7" were made. This is the limited artist edition, consisting of the original sleeve with an extra edition tab, hand-stamped and numbered, with a wrap-around riso-graphed poster of the artists image.
This project was created in conjunction with an exhibition curated by The Positive Press.
-----
There are 90 artist editions in total, 10 of each print, available direct from us, featuring work from -
Will Exley
Dan Reeves
James Hines
R. M. Phoenix
Chris Pell
Francesca Hill
We Three Club
Alicia Raitt
Lucy Jones
You can see each artists sleeve here
And you can see the original prints for the exhibition here
Please state which artist in your order.
Cheers!
ALSO - Wholesale available, email huxleyboon@gmail.com
AND - Email if your country doesn't come up in the shipping!